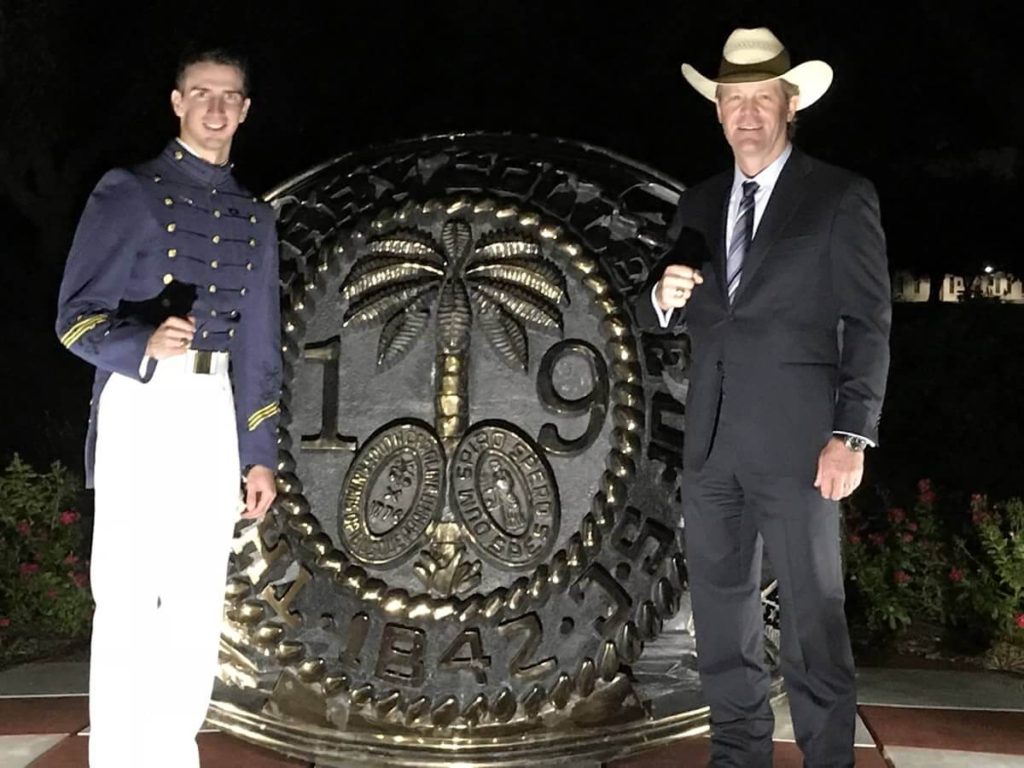 Skylar Cooper received his ring as part of The Citadel Class of 2019 on Friday, Oct. 12. He will soon be joining the Long Gray Line of graduates that include his father, Dr. J. Patrick Johnson, and grandfather, Dr. Alexander Charles Johnson.
Cadets receive their rings during their senior year in a formal ring ceremony that is one of the most anticipated events of their tenure. The gold band signifies not only the cadet's accomplishments but also the rich history and tradition of The Citadel's educating of our nation's future leaders.
Mr. Cooper is a History major and was among 71 cadets in India Company that were recognized for their outstanding academic achievements during the 2015-16 school year. India Company was awarded the coveted Summerall Cup, named for The Citadel's president from 1931-53. It is awarded annually to the cadet company with the best overall academic achievement. Mr. Cooper was also named to The Citadel's Dean's List for his academic achievements during the 2017 fall semester.
Congratulations to Skylar, and to the Johnson and Cooper family.