---
Renowned Neurosurgeon and Director of the Spine Practice.
J. Patrick Johnson, MD is a renowned neurosurgeon specializing in spinal disorders and has served as the Director of the Institute for Spinal Disorders at Cedars Sinai Medical Center since 2001 and previously as the Director of the UCLA Comprehensive Spine Center from 1993-2001.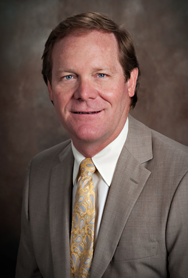 He now serves as the Director of Education and Co-Director of the Spine Stem Cell Research Program at Cedars Sinai.  He also serves as a Director for the California Association of Neurological Surgeons.
He was born and raised in Montana, the son of the first neurosurgeon in the northern Rocky Mountain five state region, and then obtained a degree in Chemistry with Honors at The Citadel in Charleston, South Carolina.
He then attained both his MD and Master's degree in neuroanatomy and neurophysiology from the Oregon Health Sciences University in Portland, Oregon.
History of Healing

Dr J. Patrick Johnson is the son of Dr Alexander Charles Johnson who was the second born of Alexander Leroy Podwinetz Johnson who was an immigrant from Budapest, Hungary and was as a Captain in the United States Cavalry assigned to protection of the US-Mexican border and Elena Mix of Nogales, Arizona (Territory) on September 15, 1918. Dr Alexander Johnson grew up as the son of an Army officer and lived in numerous places while growing up including the Phillipines, , Fort Lewis Washington, Fort Mead, Maryland, and Washington, DC where he served as a page in the US Senate while attending school then later attended high school in Raleigh, North Carolina graduating in 1936. 
He served a surgical internship and neurosurgical residency training at UCLA. He was a Fellow at the University of Tennessee in spinal surgery and at the National Hospital for Neurology and Neurosurgery in London, England. He served on the faculty at UCLA as the Chief of Neurosurgery at Olive View-UCLA Medical Center and as the lead UCLA neurosurgical spine surgeon for a decade also establishing the neurosurgical spine fellowship training program at UCLA. After being recruited to Cedars Sinai he was the lead neurosurgeon in developing one of the largest spine surgery programs in the country that featured many state-of-the-art technologies and spinal surgeons in the program. He was instrumental in establishing the first truly combined neurosurgery and orthopedic fellowship program producing over 50 fellowship trained spine surgeons with many holding key leadership positions in the discipline of spinal surgery.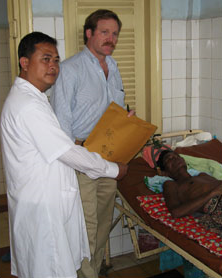 His research background for the past two decades has been involved in developing new surgical technical methodologies that have included computer guided surgical applications and procedures, endoscopic and minimally invasive surgical procedures and motion preservation procedures with artificial discs and other related procedures. These have included conducting FDA clinical trials, outcome studies, new product development and as a consultant for research and development of new technologies. He has been involved in clinical research involving the biological aspects with specific interest in biological stem cell repair of spinal cord injuries.  He was instrumental in establishing a basic science stem cell research and biomechanics laboratory at Cedars Sinai with a renowned international research faculty.
Dr. Johnson has been published in more than 500 manuscripts, abstracts and chapters. Including numerous peer-reviewed journals, such as Spine, Neurosurgical Focus, Techniques in Neurosurgery, Neurosurgery, Journal of Neurosurgery, Contemporary Neurosurgery and Journal of Spinal Disorders. He also serves on the editorial review boards of the World Journal of Surgery, Neurosurgical Focus, Surgical Neurology and The Spine Journal. A respected educator, Dr. Johnson actively participates in the training of post graduate surgeons and serves as the Director of the Orthopedic and Neurosurgical Spine Fellowship Program.  In addition, Dr. Johnson lectures widely at national and international meetings on essentially all aspects of spinal disorders and emerging technologies.
His clinical experience from serving as Director of two leading academic institutions spine programs at UCLA and Cedars Sinai and over 7,000 surgical procedures has resulted in extensive expertise in essentially every aspect of spinal surgery including degenerative spinal disorders, traumatic spine and spinal cord injuries, spinal cord tumors and spinal column tumors, spinal infections, congenital spinal anomalies, spinal vascular malformations and spinal deformity disorders.
FEATURED VIDEO
American Health Front
Breakthrough Spine Treatments

Dr. Johnson serves as Director of the California Association of Neurosurgeons, and he is an active member in many professional organizations including:  The Congress of Neurological Surgeons (CNS), American Association of Neurological Surgeons (AANS), American College of Surgeons (ACS), North American Spine Society (NASS), American Medical Association (AMA), Los Angeles County Medical Association (LACMA), North American Skull Base Society (NASBS), American Association for the Advancement of Science and the American Association of Spine Physicians, the Western Neurological Society (WNS) and the Scoliosis Research Society ( SRS).
His outside interests include a second generation family ranching business in Montana, a founder of JS Rodeo Company that performs at major events throughout the United States, serving as a volunteer on the Justin Boots Sports Medicine program for professional rodeo athletes, and serving as a volunteer for Health Volunteers Overseas and the Foundation for International Education in Neurosurgery and the US Army Hospital in Landstuhl, Germany.