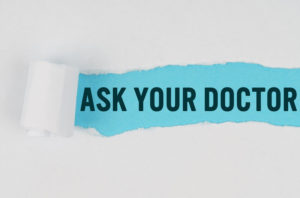 If you're considering spinal surgery, it's important to be prepared. You should do your research and ask your doctor questions so that you can make an educated decision about what the best course of action is for you. We've compiled a list of some key questions that will help you prepare!
Why does my doctor think I need surgery?
What type of surgery will you be performing? Is it open or minimally invasive?
Is it possible to get a second opinion on spine surgeries before going ahead with treatment?
Are there any alternatives that I should consider instead of back surgery?
What are the risks, short and long-term?
How much will spinal surgery cost?
Will my insurance cover the cost of spinal surgery?
Is there anything I should bring with me on the day of surgery?
How long will spinal surgery take?
How long will it take to recover?
Will I need any special equipment for my home?
Will I need physical rehabilitation?
Can you recommend any sources (e.g., books) to find additional information relating to spinal surgery?
Spinal surgery is a serious decision that should only be made after careful consideration. If your spinal surgeon has recommended spinal surgery for you, it's important to ask them questions and do research before making the final decision. Research shows spinal patients who prepare well are more satisfied with their results than those who don't take this step. We hope these questions help you get started on preparing for surgery!
J. Patrick Johnson, MD is a renowned neurosurgeon specializing in spinal disorders and has served as the Director of the Institute for Spinal Disorders at Cedars Sinai Medical Center since 2001 and previously as the Director of the UCLA Comprehensive Spine Center from 1993-2001.
---
This article is offered as informational only and not to be used as a substitute for professional medical advice.