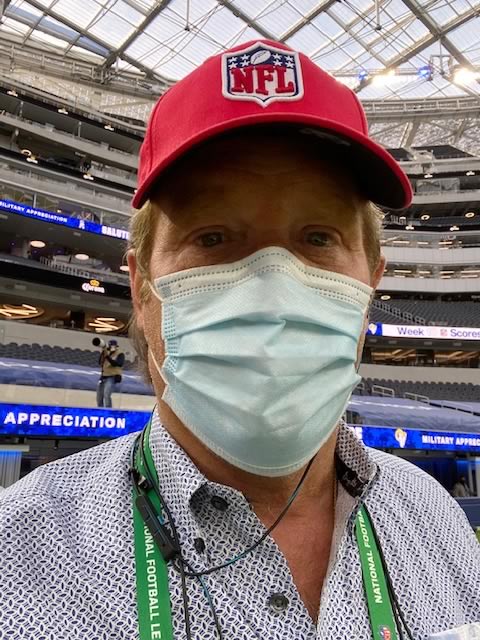 Did you know that Cedars-Sinai serves as the official team orthopedists for three of Los Angeles' professional sports teams – the Clippers, Dodgers, and Rams?
Our own Dr. J. Patrick Johnson has a long history working as a sideline concussion doctor with the NFL. As this year's season moves ahead, Dr. Johnson was recently found on the sidelines at Sofi Stadium with the team of physicians, orthopedic surgeons, and neurosurgeons providing evaluations and care for injured players.
J. Patrick Johnson, MD is a renowned neurosurgeon specializing in spinal disorders and has served as the Director of the Institute for Spinal Disorders at Cedars Sinai Medical Center since 2001 and previously as the Director of the UCLA Comprehensive Spine Center from 1993-2001.