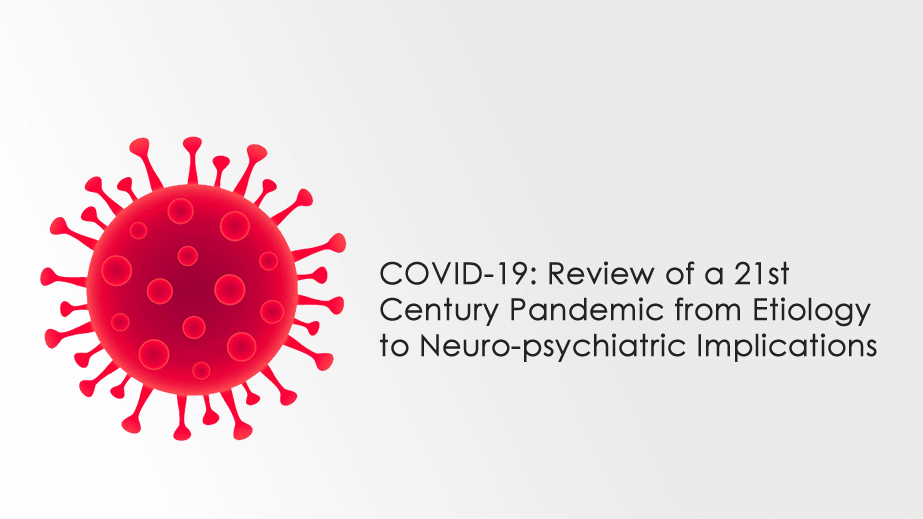 Dr. J. Patrick Johnson recently participated in the publication of a landmark comprehensive review paper on COVID-19 that appears in the November 2nd Journal of Alzheimer's Disease.
According to Babak Kateb, M.D., Chairman of the Board of the Society for Brain Mapping and Therapeutics, President of the Brain Mapping Foundation and senior author of the paper, titled COVID-19: Review of a 21st Century Pandemic from Etiology to Neuro-psychiatric Implications, "It took seven months for 36 physicians and scientists from BMF, SBMT, Cedars-Sinai, USC, UCLA, Stanford, UCI, Cornell, NYU, LLU, California Rehabilitation Institute, Beyond Imagination, T-NeuroPharma, Celularity, NCNBE, Florida Poly Technic University, and BTIP to review over 1000 papers, reference 425 of them covering etiology, pathophysiology, diagnostics, therapeutics and write the most comprehensive review on COVID-19." "We also used my own mother's COVID-19 case to write a paper that is based on rock-solid basic and clinical science. I must say that this team at Cedars-Sinai Medical Center saved her life during her 63 days of hospitalization; I am grateful to them and their collaboration for putting this paper together with the rest of our task force," he continued.
Dr. Johnson participated in the preparation and review of the manuscript and authored portions of the section on Neurological Implications and areas about the virology of Covid-19.
The paper can be found in the Journal of Alzheimer's Disease
The Journal of Alzheimer's Disease is an international multidisciplinary journal to facilitate progress in understanding the etiology, pathogenesis, epidemiology, genetics, behavior, treatment and psychology of Alzheimer's disease.