Chiari malformation and syringomyelia are related disorders that occur when the cerebellum, part of the brain, extends down too far into the spinal canal. This can cause problems with balance, movement, and thinking. Chiari malformation and syringomyelia can also cause tethered spinal cord, a condition in which the spinal cord is attached to tissues in the lower back. This can restrict movement and lead to other problems. Cerebrospinal fluid (CSF) leaks may also occur with these disorders. CSF is a clear fluid that surrounds and cushions the brain and spinal cord. A CSF leak occurs when this fluid leaks out of the spinal canal. This can cause headaches, neck pain, and other problems.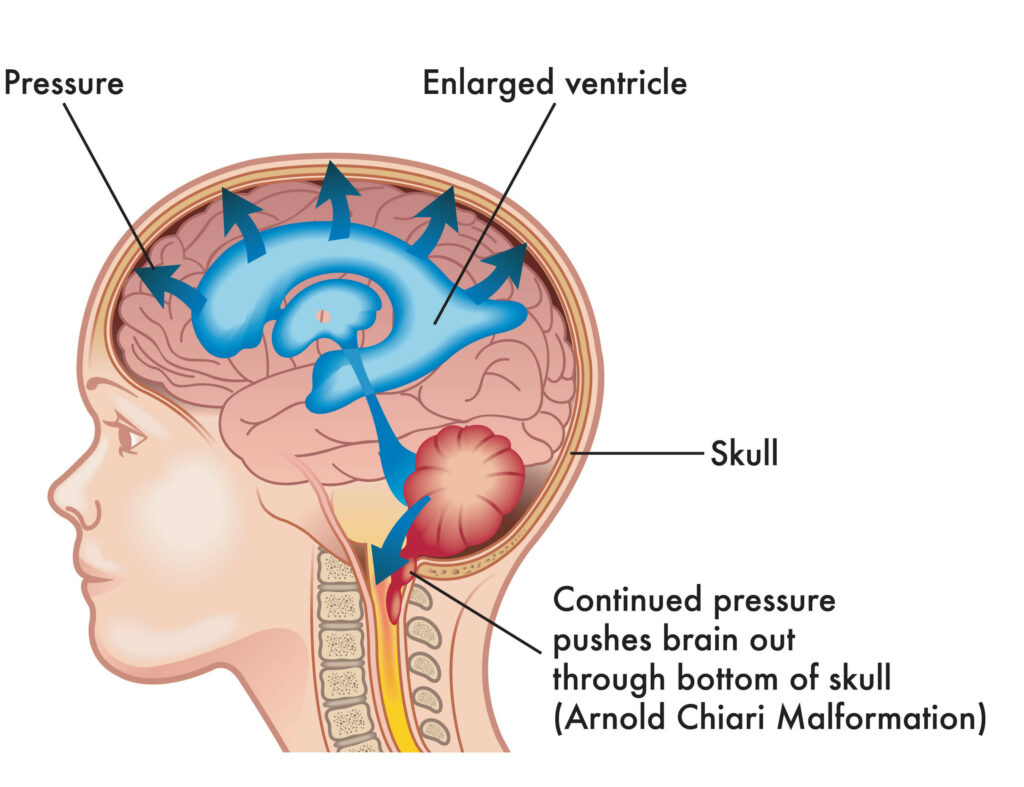 The best way to treat these disorders is with surgery. Surgery can often improve symptoms and help prevent further problems. In some cases, a shunt may be needed to drain excess CSF. A shunt is a small tube that is placed under the skin. It drains excess CSF into another part of the body where it can be absorbed. If you have any of these disorders, it is important to see a doctor who specializes in treating them. Treatment often requires a team of specialists. This may include a neurosurgeon, neurologist, and other healthcare providers. With proper treatment, many people with these disorders can lead normal, healthy lives.
If you think you or your child may have any of these disorders, talk to your doctor. Early diagnosis and treatment is important for the best possible outcome.
These disorders can be complex, and it is important to have a doctor who is familiar with them. J. Patrick Johnson, MD is a renowned neurosurgeon specializing in spinal disorders and has served as the Director of the Institute for Spinal Disorders at Cedars Sinai Medical Center since 2001 and previously as the Director of the UCLA Comprehensive Spine Center from 1993-2001.
Dr. Johnson has written extensively on these conditions, with articles appearing in Neurosurgical Focus, and the Journal of Neurosurgery, the official journal of the AANS.
 A Clinical Case Example
A 22 year old female presented with headaches and gait imbalance from a Chiari malformation and a large syrinx (cyst) cavity in the spinal cord. This was treated surgically by Dr. Johnson to enlarge the foramen magnum (i.e., opening for the spinal cord at the base of the skull) and create room for the spinal cord and allows the syrinx slowly drain over several months. Essentially all the preoperative symptoms have resolved after 6 months.
——————————-
This article is offered as informational only and not to be used as a substitute for professional medical advice.