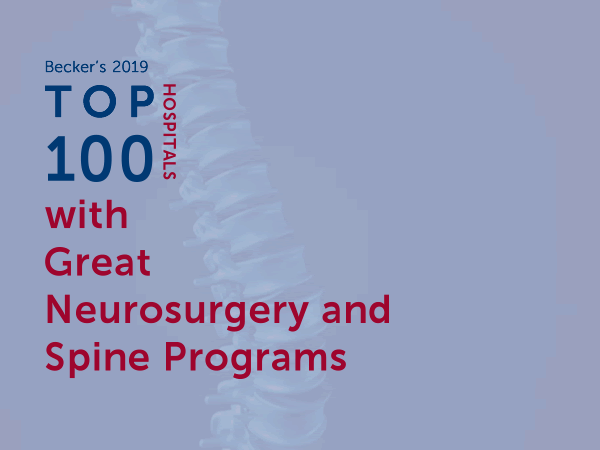 Cedars-Sinai was named a Top 100 Hospitals with Great Neurosurgery and Spine Programs for 2019 by Becker's Hospital Review.
The Becker's Hospital Review editorial team selects hospitals based on a review of U.S. News & World Report national rankings, CareChex national and regional rankings and Blue Distinction Center for Spine Surgery designation for neurology and spine programs. According to Becker's, the hospitals included have extensive neurosurgery and spine programs, and provide treatment and cutting-edge research into brain and spine disorders. Many have earned top honors for medical excellence, outcomes and patient experience in their spine and brain surgery departments.
Our own J. Patrick Johnson, MD, serves as the Director of Education and Co-Director of the Spine Stem Cell Research Program at Cedars Sinai. Dr. Johnson has also been included in Becker's top spine surgeons lists and received other recognition from the organization.