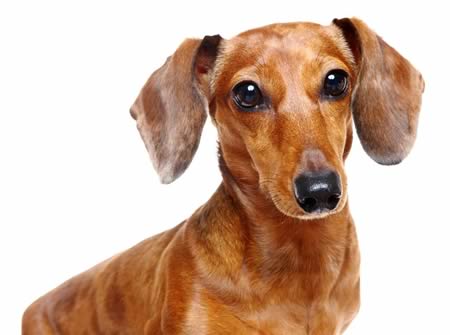 When Loraine Young discovered that her beloved dachshund, Andy, could not get out of bed, she knew that something was wrong. Her typically energetic dog began dragging his legs behind him, unable to walk. She took Andy to Saint Francis Veterinary Center and discovered that he needed emergency spine surgery.
Andy was suffering from a potentially life-threatening condition that can affect dogs with short legs and long torsos, and the surgery was complicated by the particularly small space that contained the bones and blood vessels that pass through the dachshund's spine. Fortunately for Mrs. Young–and for Andy– Saint Francis Veterinary Center had recently become a part of a pilot program developed by Thomas Jefferson University's Health Design Lab that explores the use of 3D-assisted surgery for veterinary patients. This enabled the team to create a replica of the dog's spine based on Andy's CT scan. Together with doctors from Thomas Jefferson University, the veterinary team examined the model and determined exactly how they would proceed during the actual surgery.
Dr. Mark Magazu said, "It not only helped me know where it began, but it helped me know the direction of where all the material and the damage was, so by having the 3D rendering, I knew exactly where to go in the surgery."
Andy's surgery was a success, and he is now on the road to recovery.
3D-assisted surgery is not only found in veterinary care. As the cost of the technology continues to decrease, 3D printing is beginning to be used in human surgery, particularly in complicated cases. 3D models can bend and move like the patient's actual spine and provide an opportunity for surgeons to rehearse the surgery and determine whether the planned approach will work. In addition to actual surgeries, 3D models are also being used to train surgeons and educate patients.